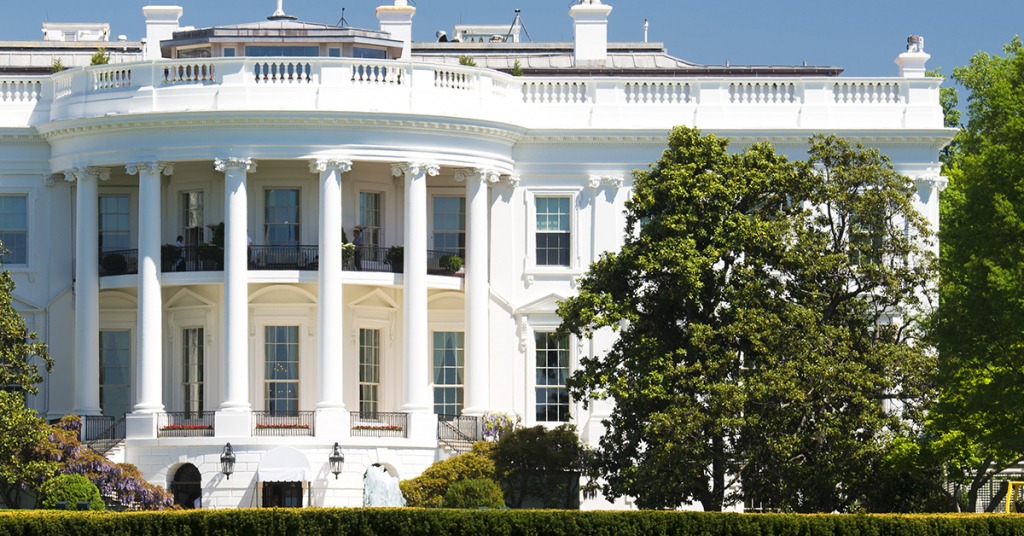 We did it, America! We elected Joe Biden and Kamala Harris as President and Vice President and saved our country from descending into tyranny. Despite how momentous that victory is, there is another big win at stake over the next four years, and we need to keep our eyes on the ball to bring it to fruition. President-elect Biden and Vice President-elect Harris have the chance to raise the bar to unforeseen heights and shatter various ceilings by appointing and hiring more Black leaders than any other administration in this country's history—by a long shot.
The President-elect's selection of Janet Yellen to be the first woman to lead the Treasury, Wally Adeyemo to be the first Black Treasury Deputy Secretary, Cecilia Rouse to be the first Black Chair of the Council of Economic Advisors, and Neera Tanden to be the first woman of color to lead the Office of Management and Budget sent a clear message. These longtime public servants were selected to drive an innovative economic recovery that is more inclusive of all Americans than any federal government initiatives of the past. But this isn't enough to meet the moment.
2020 has been an unprecedented year in many ways—from the global coronavirus pandemic to the economic crisis that is devastating communities across the country to a long-overdue reckoning on systemic racism that has shocked many American people and institutions into unprecedented levels of action to proactively combat systemic racism. There is a recognition that we need to fundamentally change our approach to dismantling the inherently unequal institutions that have divided America based on race throughout our country's existence.
President-elect Biden made a great start by selecting Kamala Harris to be the first woman, first Black, and first Asian Vice President in American history. More people of color have been elected to public office this year than ever before. Americans voted in record numbers when our democracy and all that it represents was on the brink of collapse, and importantly, 90% of Black voters supported Joe Biden and Kamala Harris.
A New York Times exit poll showed that racial inequality ranked number two among the issues that mattered most to voters in this year's presidential election—behind the economy at number one and ahead of coronavirus at number three. Our votes sent a clear message. Americans want to see Joe Biden appoint people who look like us—all of us—who will focus on the protection and engagement of people and communities of color just as they do every American. They want public servants willing to do the hard work necessary to not only get our economy back on track; but to make it fundamentally more inclusive and resilient, which will require radical changes to the status quo.
We need Joe Biden to appoint and hire more senior Black leaders who know firsthand how to create a new standard for equity in our democracy. As one example, President-elect Biden can significantly change the sad fact that none of the federal economic agencies or financial regulators have ever been led by a Black appointee, including the Federal Reserve, the Treasury Department, the Securities and Exchange Commission, the Office of the Comptroller of the Currency, the Federal Deposit Insurance Corporation, the Commodity Futures Trading Commission, the National Economic Council, and until the recent appointment of Cecilia Rouse, the Council of Economic Advisors.
Imminently qualified individuals should be considered for the remaining appointments because they not only get "it," but their collective experience translates into a unique set of skills that enable them to fix "it" in a way the federal government has never done before. There are too many talented Black candidates on the sidelines to name, but the list includes people like Don Graves, a longtime senior Biden economic policy aide and former Obama Administration official; Chris Brummer, a Georgetown Law professor and thought leader on financial services; Erica Williams, a senior lawyer, former special assistant and associate counsel to President Obama, and former senior official at the SEC; Geoffrey Starks, a Federal Communications Commissioner who is the only sitting Democratic commissioner who can be elevated to Chair the FCC without requiring Senate confirmation; and Seth Carpenter, a senior economist with experience at the Federal Reserve, Treasury, and financial institutions. These impressive candidates and so many more should be put in the game to counteract everything from the digital divide to inequity in our financial system—to effect systemic change for the first time in our country's history.
President-elect Biden proclaimed that the Black community has always had his back while banging his fist on the podium during his acceptance speech, and he vowed to have our back as President. He committed to creating an administration that will represent and look like America. While the President-elect has nominated several diverse leaders to some cabinet positions and is still in the process of filling out his cabinet, Administration, and senior staff, he would be sorely misguided if he simply meets the same bar set by previous Democratic administrations. There is a deep bench of qualified senior Black leaders whose lives and professional experiences can inspire new policies that counteract the legacy of systemic racism that remains woven into the fabric of every part of American life—particularly the economy.
It's not enough to simply recognize the need for equality with rhetoric in speeches. The goal should not be to raise the bar incrementally by appointing one more Black cabinet secretary than Presidents Clinton or Obama did. We need to put the right people in place to undo the inherently racist systems that have created and reinforced the vast wealth and opportunity gaps that are only widening today. I implore President-elect Biden to tap into the waning emotion that White Americans felt the week after George Floyd's murder and use the authority of the most powerful office in the world to fundamentally shift the manner in which the United States government values and engages Black Americans. That's what we voted for.