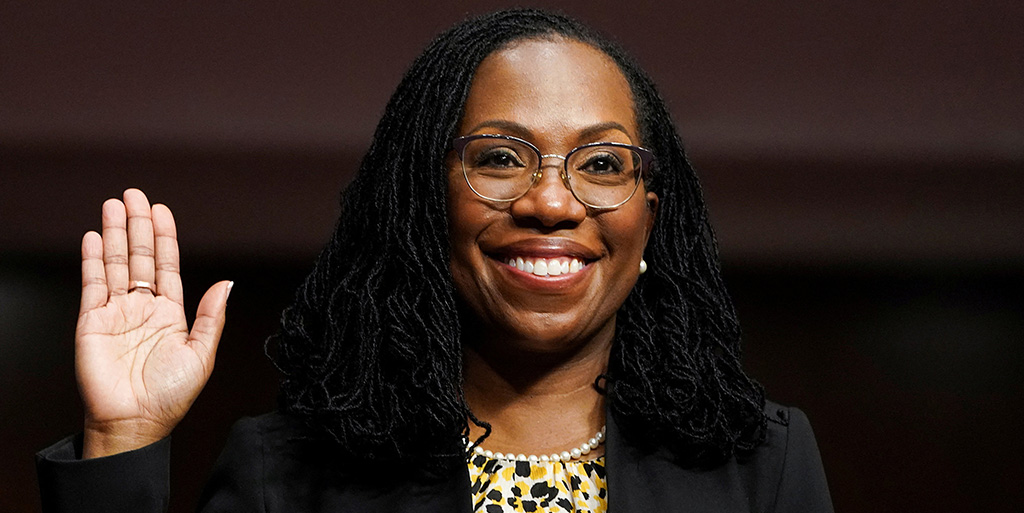 FOR IMMEDIATE RELEASE 

Media Contacts
Stephanie Báez
sbaez@globalstrategygroup.com

Victoria Dellacava
vdellacava@globalstrategygroup.com
WASHINGTON, D.C. – (February 25, 2022) – The Black Economic Alliance (BEA), a nonpartisan group of Black business leaders, issued the following statement on the Biden Administration's nomination of Judge Ketanji Brown Jackson to the Supreme Court of the United States:
"President Biden has made a phenomenal choice nominating Judge Ketanji Brown Jackson to the Supreme Court of the United States. The elevation of Judge Jackson demonstrates material progress for America.
"Judge Jackson is one of our country's brightest legal minds with a well-rounded set of professional and personal experiences that will facilitate better decision-making by a more representative Supreme Court. She has built a strong reputation for upholding the rule of law with a nonpartisan, inclusive approach to advancing a judicial system that treats all Americans fairly. Judge Jackson will work in the vein of her mentor Justice Breyer—a Justice with wisdom, sympathy, and a deep understanding of the Constitution. Judge Jackson is an exceptional candidate for this position with a track record of attaining bipartisan support in the Senate.
"It is long overdue that a Black woman serve on the Supreme Court. If she is confirmed by the Senate, Judge Jackson will become the first Black woman, the third Black person, and the first public defender to serve on the Supreme Court. As the Black Economic Alliance continues its work to create better infrastructure to enable Black people to finally achieve full participation in America's democracy and economy, Judge Jackson will help the high Court produce judicial rulings that protect the rights of all Americans and facilitate inclusive capitalism.
"This nomination is an important step in the right direction for America to regain trust in the high Court by making our decisionmakers better represent the people of the United States, strengthening our economy and democracy in the process. We encourage the Senate to confirm Judge Jackson without delay."
###
About the Black Economic Alliance
The Black Economic Alliance is a coalition of Black business leaders and allies committed to driving economic progress for the Black community through public policy, advocacy, and engagement with government and business leaders. Led by a board that includes executives from a range of industries including media, finance, pharmaceutical, nonprofit, and tech, BEA uses its collective power and business acumen to advance policies that will improve work, wages, and wealth for Black Americans. | https://blackeconomicalliance.org/