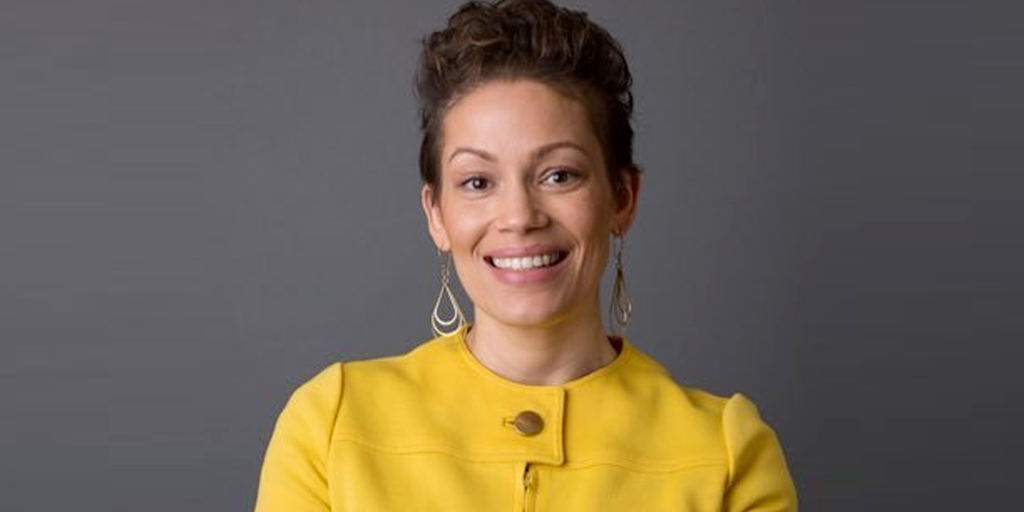 WASHINGTON, D.C. – (July 1, 2021) The Black Economic Alliance (BEA) Foundation, a leading national organization promoting economic mobility and prosperity for Black Americans, announced today that Samantha Tweedy has been selected as the Foundation's inaugural President, effective August 23rd. Tweedy, a proven leader in creating racial equity across the nonprofit sector, private sector, and philanthropy, will be charged with leading the Foundation's strategy to address systems of inequity that prevent Black communities from thriving and hold back the broader economy.
"In Samantha, we are thrilled that the BEA Foundation is gaining a leader whose tenacious commitment to fighting systemic inequities facing the Black community has been the driving force of her career. We are excited to leverage her proven leadership across sectors at this defining moment in both our organization and our nation's history," said Tony Coles, Co-Chair of BEA; Executive Chairman and CEO of Cerevel Therapeutics. "We look forward to embracing Samantha's vision for the BEA Foundation's future, knowing that her multi-faceted experience, combined with her knowledge of the structural economic issues impacting Black Americans, will position us well to expand our impact further."
"I am honored to join the BEA Foundation and excited to roll up my sleeves and get to work. I have dedicated my career to closing opportunity gaps for the Black community and addressing inequities head-on," said Samantha Tweedy, incoming President of the BEA Foundation. "We are in a defining moment for the future prosperity of Black Americans and our economy as a whole. We cannot sit on the sidelines. BEA has done game-changing work in this regard, and I am thrilled to help it reach new heights of impact."
As the country's leading foundation harnessing the collective expertise and influence of Black business leaders and allies to narrow the Black-White wealth gap, the BEA Foundation has already launched critical initiatives to advance economic mobility for Black communities.
Before 2020, Black founders received roughly 1% of venture capital financing, and due to discriminatory financing practices and bias, America is losing out on over 1.1 million businesses owned by people of color. As a result, the economy is foregoing over 9 million potential jobs and $300 billion in collective national income. In response to this reality, the BEA Foundation, Spelman College, and Morehouse College partnered to build the first-ever academic center of its kind, the Center for Black Entrepreneurship. Launched with a $10 million, 2-year grant from Bank of America, the Center will produce, train, and support Black entrepreneurial talent through education, mentorship, and access to capital. ­
Driven by data showing that even after the unprecedented influx of investment into Black causes over the past year, only 3% of the $147.6 billion venture capital deal volume in 2020 went to Black founded companies, the $50 million BEA Entrepreneurs Fund was launched in May 2021 to provide seed, start-up, and early-stage capital to businesses founded and led by Black entrepreneurs—anchored by a $20 million investment from Wells Fargo.
Understanding the direct tie between an unencumbered right to vote and Black prosperity, in April 2021 the Foundation supported the efforts of 72 Black executives and then over 500 companies and CEOs to unite on the largest showing of corporate force opposing discriminatory voting laws seen to date.
"We are thrilled to be adding such a talented leader as Samantha as the Foundation president," added Charles Phillips, Co-Chair of BEA; Managing Partner and Co-Founder of Recognize; Former CEO of Infor. "We are just scratching the surface of what needs to be done to systemically advance economic opportunity for the Black community. With Samantha's experience and knowledge, we will undoubtedly deepen the impact of this critical work and generate more concrete outcomes for Black Americans."
"This is an exciting new chapter for BEA, and I look forward to working alongside Samantha innovating smart, effective ways to utilize BEA's unique resources to drive generational wealth-building for Black Americans," said David Clunie, BEA Executive Director. "Samantha's deep experience in advocacy, the nonprofit sector, and in growing new initiatives and organizations is exactly what we need to advance the Black Economic Alliance Foundation's strategic objectives."
A Yale-educated attorney with nearly two decades of experience at the intersection of nonprofit, philanthropy, and issue advocacy, Tweedy brings a unique mix of on-the-ground and executive leadership to her work of increasing economic mobility for Black Americans. Before joining the BEA Foundation, she was the first Chief Partnerships and Impact Officer at the Robin Hood Foundation in New York City, one of the nation's largest anti-poverty organizations. There, she led partnership, convening, and grantmaking efforts to marshal capital, attention, and resources to the programs and organizations proven to be most effective in the fight against poverty for communities of color.
Tweedy created the $17M Power Fund to invest in leaders of color, led the $15M High-Quality Schools Fund to support innovative school models for New York City's most under-resourced communities, and instituted Robin Hood's first participatory initiative to engage community members directly in grantmaking decisions. She was instrumental in leading the creation of NinetyToZero, a partnership with Goldman Sachs, Starbucks, the ACLU, The Wharton School, and other leading companies and organizations across the country to combat the 90% racial wealth gap between white and Black Americans through a set of expert-vetted actions to grow, develop, and support Black talent and increase capital and activity to Black businesses.
With significant leadership experience in the nonprofit education sector, spanning from community engagement to external relations to organizational leadership, Tweedy founded a public all-girls elementary school in Bedford-Stuyvesant, Brooklyn. The school won the National Blue Ribbon School Award for its "fierce female" curriculum and success in closing racial and socioeconomic opportunity gaps. Early in her career, in response to the shortage of Black educators in public schools, she helped spearhead a new initiative to find, support, and develop teachers of color.
Tweedy started her career as an attorney at Simpson Thacher & Bartlett LLP in New York after graduating from Yale Law School and Duke University magna cum laude. She practiced commercial litigation and focused much of her tenure on pro-bono work to close the gaps in government spending among public school districts, which disproportionately impact the quality of schools for Black students.
###
About the Black Economic Alliance Foundation
The Black Economic Alliance is a coalition of Black business leaders and allies committed to driving economic progress for the Black community with a focus on work, wages, and wealth. The BEA Foundation is the 501c3 charitable nonprofit affiliate of the Black Economic Alliance. The BEA Foundation works with leaders in the private, public, and nonprofit sectors to produce, research, and analyze data to diagnose the obstacles to Black economic mobility and prescribe practical solutions to create better access to good-paying jobs, a living wage, and wealth creation for Black people. The BEA Foundation also crafts programs that convene leaders across industries around initiatives that will produce better economic outcomes for Black people. For more information, visit: foundation.blackeconomicalliance.org