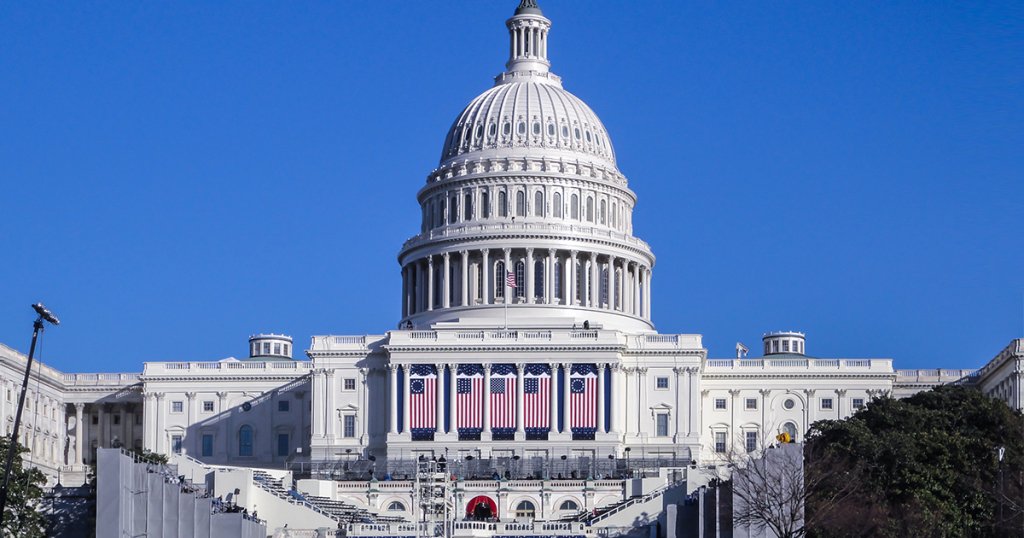 WASHINGTON, D.C. – (January 20, 2021) Today, the Black Economic Alliance (BEA), a nonpartisan group of Black business leaders, issued the following statement on the Inauguration of Joe Biden and Kamala Harris as the new President and Vice President of the United States:
"The Inauguration of Joe Biden as the 46th President of the United States and Kamala Harris as the 49th Vice President, is the culmination of a historic, free and fair election where more Americans voted than ever before and Black voters made a decisive impact in choosing who will control the White House and both houses of Congress. It is on this momentous day that we are reminded of the core values outlined in the U.S. Constitution and why its principles have guided the peaceful transfer of power throughout our nation's history.
"President Biden's vision to forge a united America, generate an inclusive economic recovery, and execute a national strategy to respond to the COVID-19 pandemic that addresses the need of every American community will start the process of national healing. His proven track record of success, leadership and strong principles makes him the steady hand we need to regain our global standing as a model of democracy.
"Now more than ever, we need new policies that boost access to capital, expand affordable housing and homeownership, create small business opportunities for more people, and create economic programs designed to close the wealth gap for Black Americans. President Biden, Vice President Harris, and many of the leaders they have nominated to serve in their administration have demonstrated their readiness to champion these priorities and address the systemic challenges facing the Black community to ensure our economic recovery and growth is truly inclusive.
"And we cannot forget the groundbreaking history of this day as we watch Kamala Harris become the first Black, first South Asian-American, and first woman to serve as Vice President of the United States. Vice President Harris has helped move this country forward by shattering every glass ceiling she has encountered while opening the pathway for others at every step.
"The Black Economic Alliance is proud to congratulate our new President and Vice President. We look forward to continuing to support their efforts as we work together to establish justice, insure domestic tranquility, and continue the ongoing effort to form a more perfect union."