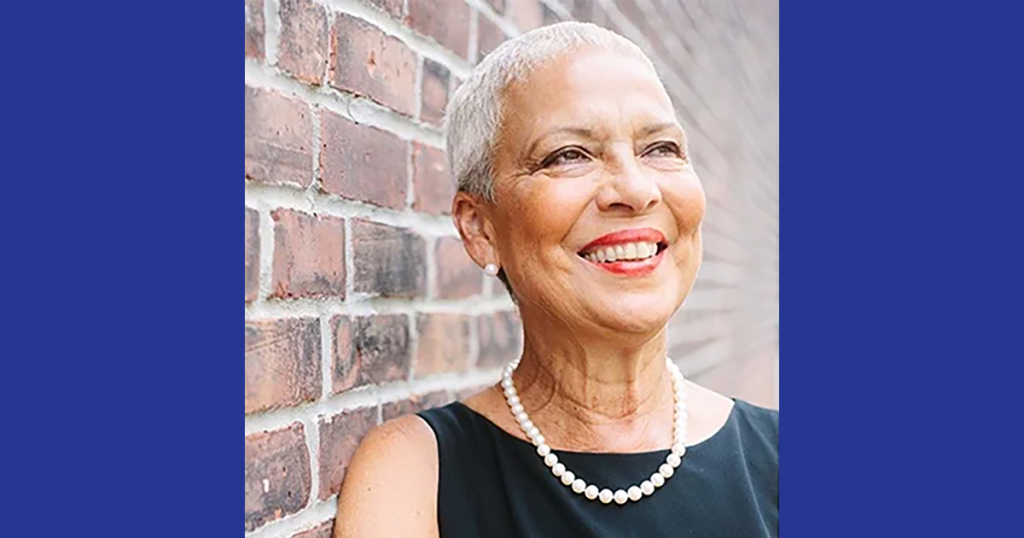 FOR IMMEDIATE RELEASE
Contact:
Ralph Mays
Rmays@skdknick.com
New York, NY – (June 14, 2023) Today, the Black Economic Alliance (BEA), a nonpartisan coalition of Black business leaders and aligned advocates, welcomed Benaree "Bennie" Wiley to its Board of Directors. Wiley previously served as a member of the BEA Advisory Board.
"Bennie's longstanding commitment to leveraging her experience to improve economic conditions for Black Americans makes her an ideal addition to our Board of Directors," said Tony Coles, Co-Chair, Black Economic Alliance Board & Executive Chairman, Cerevel Therapeutics . "Her dedication to our mission, her unique perspective and lived experience, and her remarkable record of accomplishment make her a perfect fit for our work in 2023 and beyond. We are grateful for the expertise and energy she brings to our organization and look forward to working with her in this enhanced role."
"We are thrilled to welcome Bennie Wiley to the BEA Board of Directors," said Charles Phillips, Co-Chair of BEA; Managing Partner and Co-Founder of Recognize."As BEA continues to drive economic progress for Black communities, Bennie's energy, insights, and relationships will prove invaluable in this new capacity. We eagerly anticipate continuing our collaboration with her as a Director and leveraging her expertise to improve work, wages, and wealth for Black Americans."
"I am honored to be joining the board of the Black Economic Alliance, an organization whose mission and focus on the economic advancement of Black Americans is very aligned with my life's work. In a short five years, I've observed the BEA evolve from a noble idea into an impactful and influential voice on public policy, key elections, and innovative solutions that strengthen the ability of Black Americans to achieve economic success,"said Wiley. "I am excited to work with BEA's leadership and Board in its continuing evolution and impact."
"Bennie's guidance and support as a member of the Advisory Board have been invaluable to BEA," said Samantha Tweedy, Black Economic Alliance CEO. "As a member of our Board, her extensive experience and proven track record of creating economic opportunity for Black Americans will help us drive meaningful progress. I look forward to working with her to further expand the economic and political power of the Black community."
Bennie Wiley currently serves as a Corporate Director and Trustee, and as the Principal of The Wiley Group. She was recently appointed by the Biden-Harris administration to serve as a member on the Presidential Advisory Commission on Advancing Educational Equity, Excellence and Economic Opportunity for Black Americans. The commission serves to provide advice to the President through the Secretary of Education on matters pertaining to educational equity and economic opportunity for the Black community.
Wiley sits on the board of directors for BNY Mellon Mutual Funds, CBIZ, Dress for Success Boston, and Partners Continuing Care/Spaulding Hospital and previously served as Vice Chair at Howard University. In 2022, the National Association of Corporate Directors New England awarded Bennie the Director of the Year Award in Non-Profit Leadership.
Previously, she served as the President and CEO of The Partnership, Inc., an organization focused on enhancing Greater Boston's ability to attract, retain, and develop professionals of color. She has chaired PepsiCo's African American Advisory Board and served on the boards of Blue Cross Blue Shield of Massachusetts and First Albany.
Wiley has been awarded five honorary doctorates, including most recently from Howard University, and has been recognized with induction into the Academy of Distinguished Bostonians, the Pinnacle Award for Lifetime Achievement from the Greater Boston Chamber of Commerce, and the Harvard Business School Distinguished Alumni Award from the African American Student Union.
The BEA Board of Directors consists of 11 members who help guide the mission and direction of the organization. Current members of the BEA Board of Directors include, in addition to Wiley:
Tony Coles, M.D. – Co-Chair, Black Economic Alliance Board & Executive Chairman, Cerevel Therapeutics
Charles Phillips – Co-Chair, Black Economic Alliance Board & Managing Partner and Co-Founder of Recognize
Tia Breakley – Chief Strategic Development Officer & Chief Governance Officer, Blue Meridian Partners
Robyn Coles – President, TRATE Properties
Richelieu Dennis – Founder, Sundial Brands; Founder/Chair, Essence Ventures; Founder, New Voices Fund & New Voices Foundation; Founder/Chair, Social Mission Board
Broderick Johnson – Executive Vice President, Public Policy & Executive Vice President, Digital Equity, Comcast Corporation
Mattie McFadden-Lawson – Civic Leader, Activist, and Philanthropist
Vicki Palmer – President, The Palmer Group LLC
Deval Patrick – Professor of Practice and Co-Director of Center for Public Leadership, Harvard Kennedy School; Founder & Chair, TogetherFUND
Kneeland Youngblood – Founding Partner and Chairman, Pharos Capital Group
More information on BEA's Board of Directors can be found at https://blackeconomicalliance.org/our-board/
###
About the Black Economic Alliance
The Black Economic Alliance is a coalition of Black business leaders and aligned advocates committed to driving economic progress for the Black community through public policy, advocacy, and engagement with government and business leaders. Led by a board that includes executives from a range of industries including media, finance, pharmaceutical, nonprofit, and tech, BEA uses its collective power and business acumen to advance policies that will improve work, wages, and wealth for Black Americans. | https://blackeconomicalliance.org/