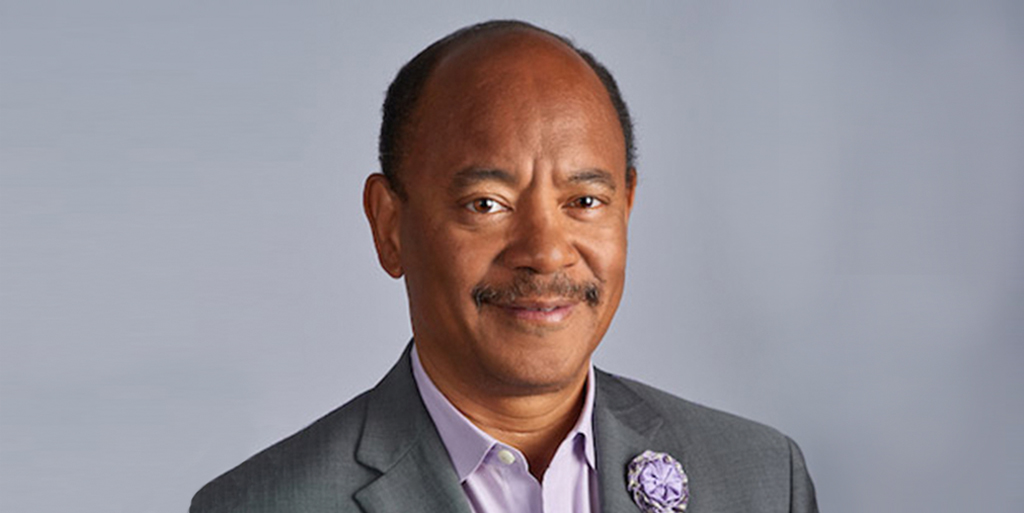 Media Contacts
Victoria Dellacava
vdellacava@globalstrategygroup.com
WASHINGTON, D.C. – (October 27, 2021) The Black Economic Alliance (BEA), a nonpartisan group of Black business leaders and advocates, welcomed Kneeland Youngblood to its Board of Directors. His appointment was effective as of October 1, 2021. Youngblood had previously served as a member of the BEA Advisory Board.
Youngblood is a founding partner, chairman and CEO of the private equity firm Pharos Capital Group, which provides buyout funding to undercapitalized healthcare companies located in underserved communities. Youngblood is a member of the investment committees of Pharos' funds and serves on the boards of various public and private companies, including Scientific Games Corporation, where he is lead director, and multiple TPG special-purpose acquisition companies' (SPAC) holdings. Youngblood is also a member of the Council on Foreign Relations and the National Association of Investment Companies. Prior to joining the Board of Directors, Youngblood served as a member of BEA's inaugural Advisory Board since its founding in 2018.
Previously, Youngblood was chairman of the American Beacon Funds, a $30 billion mutual fund company managed by American Beacon Advisors. He was a director of Starwood Hotels and Lodging, one of the largest hotel companies in the world with more than 725 properties in 80 countries and 120,000 employees. He also served on the board of directors of Gap Inc., Burger King, and the Teacher Retirement System of Texas. Youngblood was appointed by President Bill Clinton to serve on the Board of Directors of the U.S. Enrichment Corporation, a global energy services company that was taken public in 1998 at $1.4 billion, making it the largest U.S. government privatization since Conrail in 1987.
"Kneeland was an incredible addition to BEA's Advisory Board in 2018 and we're elated to welcome him as a Director on our Board," said Tony Coles, Co-Chair of BEA; Executive Chairman and CEO of Cerevel Therapeutics. "2022 promises to be a productive and impactful year, and we're fortunate to have Kneeland on board to help us advance our mission of improving work, wages, and wealth for Black Americans."
"BEA's Board of Directors is made up of incredibly knowledgeable and passionate professionals, and Kneeland's dedication to our mission and background adds significant strength and depth to our Board," said Charles Phillips, Co-Chair of BEA; Managing Partner and Co-Founder of Recognize; Former CEO of Infor. "Kneeland's expertise will help advance various efforts BEA is spearheading and leverage new opportunities. I have enjoyed working with him as an Advisory Board member and I look forward to working with him more closely on the Board.
"BEA's Board of Directors plays a critical role in carrying out the organization's mission, and I couldn't be more pleased to welcome Kneeland to this august group," said David Clunie, BEA Executive Director. "I'm extremely grateful for the expertise and energy Kneeland has brought to the organization as an Advisory Board member already. Kneeland's personal commitment to giving back to his community and to leveraging his vast experience and network to improve economic conditions for Black Americans makes him an ideal director for BEA's Board."
"As one of the first members of BEA's Advisory Board, it has been inspiring and rewarding to help translate BEA's mission into action," said Kneeland Youngblood. "I strongly believe that in order to improve economic conditions for Black Americans, it is incumbent on those of us who have relevant experience and resources to steer the strategies that help generate real economic progress for disinvested communities at scale. I'm looking forward to deepening my work with the organization and helping advance much more economic prosperity for Black Americans and all Americans."
###
About the Black Economic Alliance
The Black Economic Alliance is a coalition of Black business leaders and allies committed to driving economic progress for the Black community through public policy, advocacy, and engagement with government and business leaders. Led by a board that includes executives from a range of industries including media, finance, pharmaceutical, nonprofit, and tech, BEA uses its collective power and business acumen to advance policies that will improve work, wages, and wealth for Black Americans. | https://blackeconomicalliance.org/