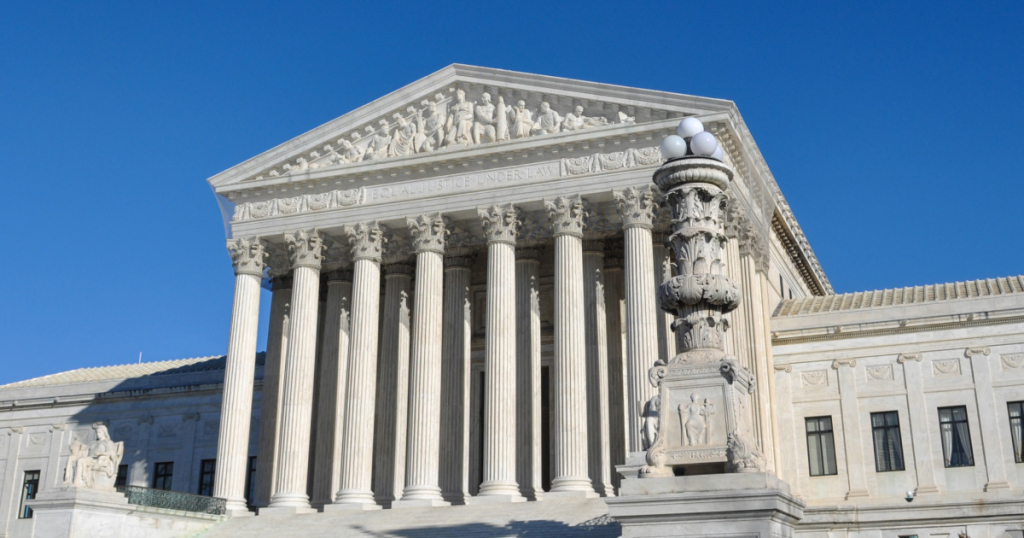 FOR IMMEDIATE RELEASE
Contact
communications@publicprivatestrategies.com
WASHINGTON, D.C.–Today, the Supreme Court of the United States ruled in Allen v. Milligan to preserve the Voting Rights Act's protections against diluting the vote of racial minorities, by striking down Alabama's recently redrawn congressional map aiming to dilute the vote of Black residents.
In response to today's decision, Leadership Now Project CEO Daniella Ballou-Aares, Public Private Strategies Founder Rhett Buttle, and Black Economic Alliance CEO Samantha Tweedy, founding partners of the Business & Democracy Initiative, released the following statement:
"Shared economic prosperity is built on the foundation of fair representation for every American. Gerrymandering drives polarization and disenfranchises voters, undermining a key principle of our democracy. Today's ruling in Allen v. Milligan is a step in the right direction – a victory not just for the strength and sustainability of our democratic systems, but for basic fairness that comes in ensuring everyone can enjoy equal power from exercising their right to vote.
"Business leaders – from Fortune 500 companies to Main Street – have been front and center in the work to protect voting rights. Research from the Business & Democracy Initiative shows that over 80% of business leaders recognize the role businesses should play to support a safe and fair electoral process. Business leaders across the country will continue to use their uniquely trusted position to advocate for measures that strengthen our democracy, including for the protection and restoration of the Voting Rights Act."
###
About the Business & Democracy Initiative
We are a partnership of business leaders dedicated to protecting our elections and rebuilding trust in democratic institutions because we know that a strong democracy is the cornerstone of a dynamic and inclusive American economy. The Business & Democracy Initiative's founding partners are top business leaders and advocates: the Black Economic Alliance, the Leadership Now Project, and Public Private Strategies. We engage stakeholders across all levels of business to advocate for reforms that strengthen our democracy. As the health and stability of American democracy continue to be under serious threat, the business community is a critical voice in the fight to preserve our free, open, and democratic system. Learn more about the Initiative at businessanddemocracy.org.