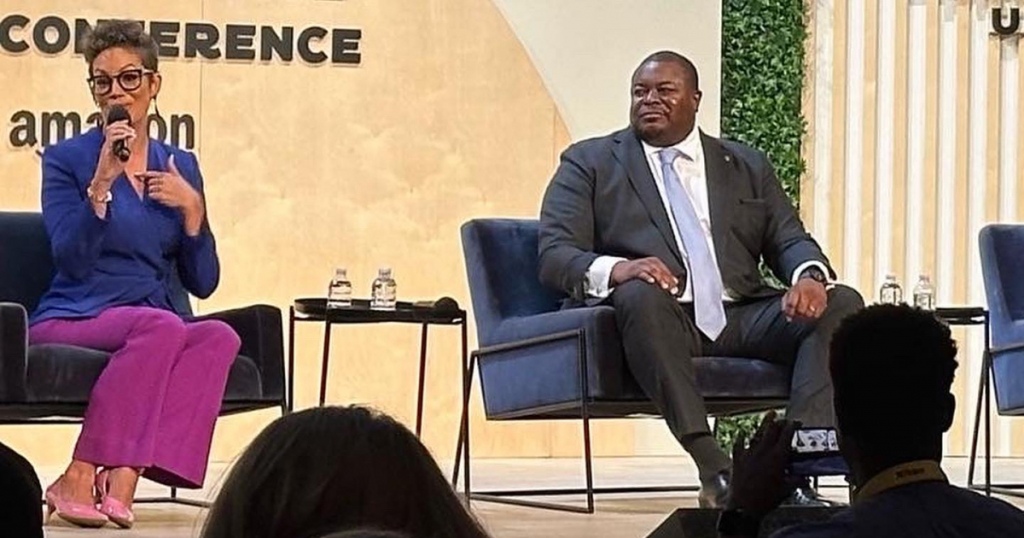 FOR IMMEDIATE RELEASE
Contact:
Rmays@skdknick.com
Washington, DC – (September 21, 2023) –– During the Congressional Black Caucus Foundation's (CBCF) 52nd Annual Legislative Conference, Samantha Tweedy, Chief Executive Officer of the Black Economic Alliance (BEA), took the stage at the National Town Hall, titled "Securing our Democracy, Protecting our Freedoms, and Uplifting our Culture" to discuss the role all sectors have to play in advancing Black work, wages, and wealth.
Alongside CBC Chair Rep. Steven Horsford, Sen. Raphael Warnock, Damon Hewitt, and Dr. Kimberlé W. Crenshaw, Tweedy joined a panel discussion moderated by Dr. Michael Eric Dyson on the vital role of preserving the progress made in economic and civil rights to shape the Black community's future.
"In the 160 years since the Emancipation Proclamation, the Black community's wealth has grown by less than 2%," Tweedy remarked. "This reality reminds us of the need to reshape our economic infrastructure – and that it will take leaders in Congress, the Administration, the private sector, and the social sector to do so. We know that diversity is a competitive advantage – be it the $3.5 trillion spending power Black and Latino consumers will wield by 2030 or the fact that companies with diverse executive teams outperform their competitors by a staggering 36% – and we know the American people agree with us."
Tweedy highlighted BEA Foundation's recent Harris Poll, which found that nearly 80 percent of Americans supported corporations taking active steps to promote diversity. Furthermore, she highlighted the potential for the US GDP to soar by 4 to 6 percent, equivalent to a monumental increase of $1.0–$1.5T by 2028, by bridging the racial wealth gap. She also highlighted how attacks on affirmative action and corporate diversity are symptoms of a larger attack on Black economic progress at large. 
In light of the recent Supreme Court ruling dismantling affirmative action in higher education and recent legal challenges to race-based equity interventions in venture capital, Tweedy appealed to the private sector to reaffirm their commitment to diversity as non-negotiable, emphasizing its legal grounding and broad public support. Tweedy's participation in the CBCF Annual Legislative Conference's National Town Hall builds on BEA's commitment to working with leaders across government, business, and philathropy to advance Black work, wages, and wealth
###
About the Black Economic Alliance
The Black Economic Alliance is a coalition of Black business leaders and aligned advocates committed to driving economic progress for the Black community through public policy, advocacy, and engagement with government and business leaders. Led by a board that includes executives from a range of industries including media, finance, pharmaceutical, nonprofit, and tech, BEA uses its collective power and business acumen to advance policies that will improve work, wages, and wealth for Black Americans. | https://blackeconomicalliance.org/