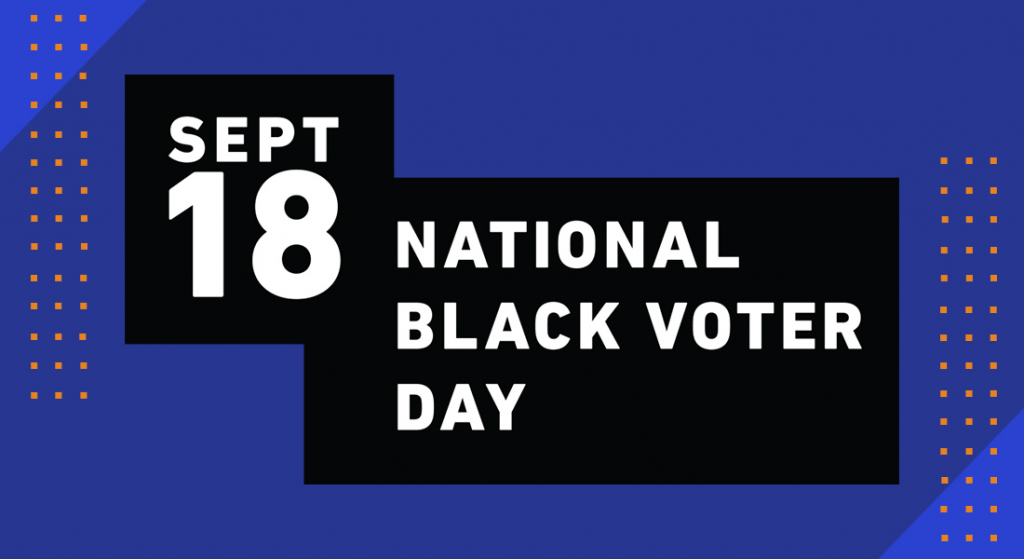 Washington, D.C. (September 18, 2020) – Today, the Black Economic Alliance (BEA), a nonpartisan group of Black business leaders, celebrates the first-ever National Black Voter Day. The inaugural day is part of the #ReclaimYourVote campaign led by BET and the National Urban League (NUL) and joined by BEA and over 40 Impact Partners. This national effort aims to energize and galvanize Black voters nationwide to take collective action toward civic engagement.
National Black Voter Day calls for Black voters to take five steps to make sure their voices are heard at the ballot box this year.
REGISTER
CHECK IT: Make sure you are registered.
MAKE A PLAN: By mask or by mail, know how, where, and when you will vote.
GET YOUR PEOPLE: Mobilize your friends and family to vote as well.
SHOW UP EARLY: Allow time to overcome any obstacles.
"Our lives and future are on the ballot in every election—but especially this year. We are in control of our own destiny when we show up and vote in large numbers," said David Clunie, BEA Executive Director. "This has to be an all hands-on deck effort. We are calling on business leaders to give their employees paid or volunteer time off—not only on Election Day but during the entire election season, including early voting. We need to ensure that voting information is accessible to the public and continue working together, so all voters are informed about the process in their state. Now, more than ever, we must unite our efforts to protect everyone's right to vote."
Black voters are oversubscribed in hourly jobs that don't allow them to work remotely, and many Black workers have long commutes due to a lack of affordable housing near their employment, which makes it challenging to vote near their homes on Election Day. The private sector can encourage their employees to engage in the electoral process by providing them with paid time off—not only on Election Day, but also during early voting—so they can vote, volunteer as poll workers, and even help get people to the polls, which will increase engagement for all voters, especially Black voters.
As a #ReclaimYourVote Impact Partner, BEA is working to spread awareness and facilitate voter registration and education. Visit the BEA website to:
Over 40 prominent organizations are supporting this first-time effort. In addition to BEA, key impact partners include the National Action Network, NAACP, When We All Vote, Black Voters Matter, NAACP Legal Defense Fund, The Collective PAC, Lawyers' Committee For Civil Rights Under Law, Election Protection, and The Leadership Conference On Civil And Human Rights. For more information on the #ReclaimYourVote campaign, click here.